Welcome!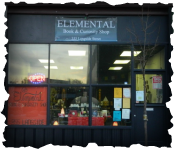 Elemental offers a wide array of Metaphysical, New Age, Occult, Witchcraft and Pagan related products serving many different spiritual paths. We specialise in crystals, books, incense, and tarot, as well as locally made artisan crafts. As the business grows so will the range of services and products we can offer. If you are looking for psychic readings we can help there too!

Elemental Book & Curiosity Shop opened its doors October 25, 2010. In its previous incarnation it was a home based business called Cloaked Realm ~ Pagan Emporium. Before its transformation Cloaked Realm served communities across the western provinces for 8 years.



Our hours of operation are...

Monday ~ CLOSED
Tuesday to Friday ~ 10AM to 6PM
Saturday ~ 12PM to 6PM
Sunday ~ 12PM to 5PM

You can reach us by phone at 204-779-8900!

---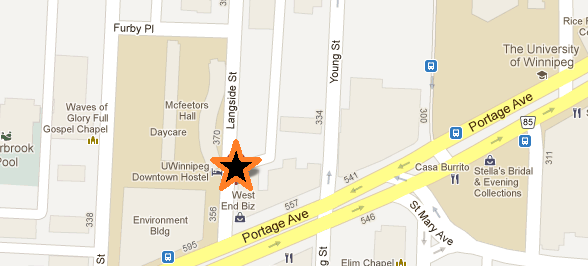 We are located at 355 Langside Street. We are located a few steps NORTH of Portage across from the Richardson Science Complex for the U of W.
Wicca, witchcraft, occult, metaphysical, tarot, crystals, gemstones, herbs, incense, candles, jewelry, tapestries, crystal ball, books, magic, magick, runes, i-ching, cauldrons, faeries, fairies, pentacle, pentagram, alchemy, spells, voodoo, money, pottery, psychic, readings, classes, essential oil, magical oil, Buddha, dreams, astrology, greeting cards, bible, starhawk, Cunningham, buckland, Gardner, Saunders, pagan, asatru, ceremonial magick, OTO, Golden Dawn, Astrum, Sophia, Aurum Solis, Crowley, oracle, circlets, orgonite, amethyst, quartz, aromatherapy, selenite, evil eye, beeswax, soy, mortar and pestle, magnets, fred soll's, resin incense, charcoal, star, moon, sun, spirituality, spirit, ghosts, Theosophy, gods, goddess, wand, athame, paten, earth, air, fire, water, ritual, nag champa, dragon's blood, workshops, singing bowls, India, Tibet, Madagascar, sterling silver, glass, wood, library, temple, rent, psychic fair, witchy ware, prayer flag, elemental, elements, elements the restaurant, u of w, harvey's, mcfeeter's, richardson, winnipeg, manitoba, canada, portage and langside street, 355, portage avenue, westend, west central, downtown,